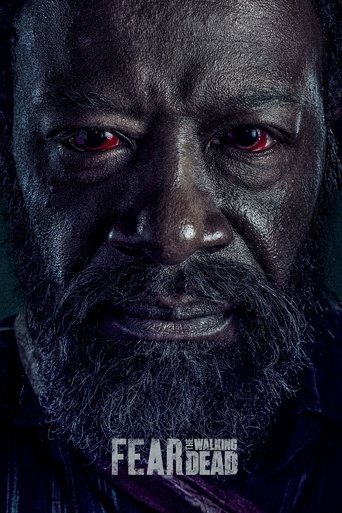 »INFORMAÇÕES«
Título Traduzido: Fear The Walking Dead
Título Original: Fear The Walking Dead
IMDb: 6,9/10
Ano de Lançamento S06: 2020
Gênero: Ação, Aventura, Drama, Terror
Formato: MKV
Qualidade: WEB-DL 720p, 1080p
Áudio: Português, Inglês
Legenda: Português
Tamanho: 350 MB, 950MB, 2 GB
Qualidade de Áudio e Vídeo: 10
Duração: 42 Min.
Servidor: Torrent
EPISÓDIO 10 (NOVO) LEGENDADO
EPISÓDIO 09 (NOVO) DUBLADO
SINOPSE: SOBRE A SERIE: Ambientada em Los Angeles, a série mostra o começo do apocalipse zumbi e a temível desintegração da sociedade pelos olhos de uma família disfuncional, que precisa se unir para tentar sobreviver ao caos do fim dos tempos.
SOBRE O SITE: LapumiaTorrent.net é apenas um ORGANIZADOR de Conteúdos e, assim como o Google.com, apenas agrega e organiza os links externos. Os arquivos aqui mostrados não são hospedados neste servidor todo e qualquer link (Torrent) é criado por usuários e disponibilizados na web, apenas encontramos esses links e organizamos e colocamos as capas e os trailers e agregamos ao Site! Não somos responsáveis pelos arquivos aqui encontrados.
Fear The Walking Dead 6ª Temporada Torrent (2020) Dual Áudio / Legendado WEB-DL 720p | 1080p – Download
Caso Tenha algum problema de reprodução: K-Lite-Codec-Pack
Fear The Walking Dead 6ª Temporada Torrent (2020) Dual Áudio / Legendado WEB-DL 720p | 1080p – Download
---